Gharieni Libra
The highlight of our Hydrospa Collection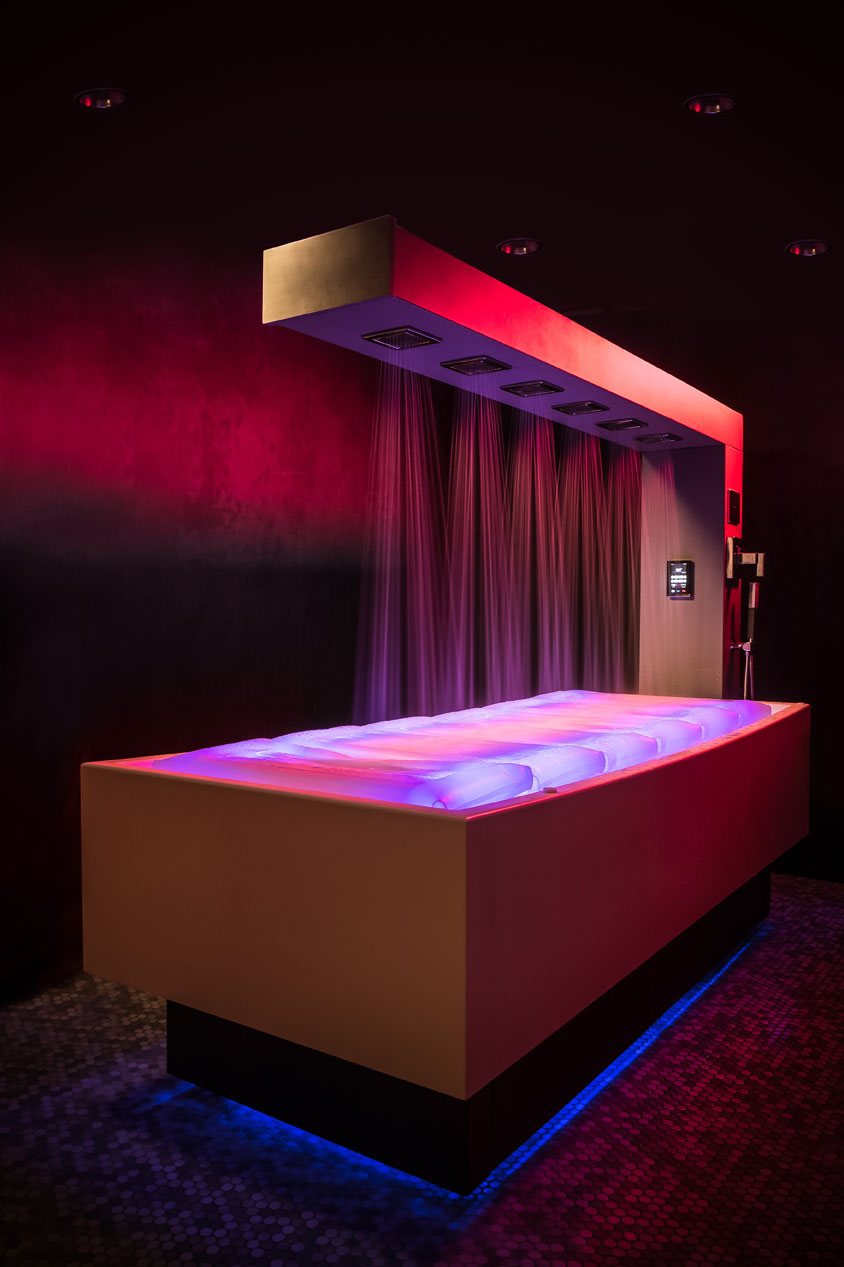 Gharieni Libra Edge K
Gharieni's new Libra treatment table cements the company's position as the trendsetting company in the Wellness and Spa arena.
Cutting edge in design, this creates a new water experience for clients who are in a relaxed supine position on a heated treatment table that is fully adjustable in height. The integrated state of the art technology provides a unique choreography of varying water temperatures and pressure which is programmable in an interactive control panel. Depending on the client's needs, there are preset water choreographies for balancing, stimulating or relaxing effects.
Simple and linear in design, the Libra is made of innovative Corian and is available in a wide range colour palette from Glacier white to vibrant tones such as Aztec Gold or Platinum. Whichever colour you select, it is sure to be emphasize the truly exclusive and exceptional nature of this vanguard Wellness treatment.