OPTIONS AND ACCESSOIRES
FOR GHARIENI SPA TABLES
LATERAL HAND-HELD SWITCH MOUNTING
Attached on each side. Enables the attachment of a hand-held switch on either the right or left hand side of the bed. Can also be used for the subsequent connection of a foot switch.
(Art. 495Z03)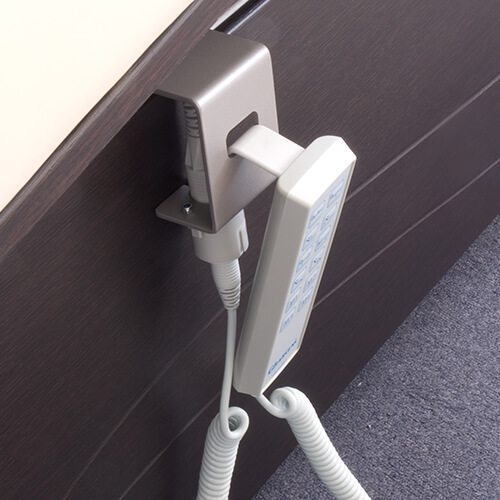 Perfect for all foot treatments. This option makes your MLW a genuine all-rounder. Removing the removable foot section makes accessing the complete foot area easier. This means treating feet is no longer any problem!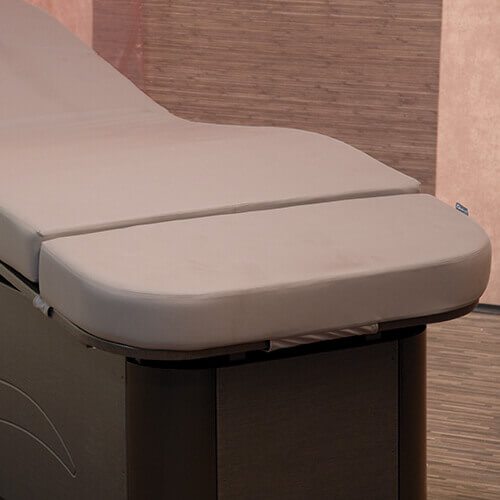 The transparent Ayurveda cover is ideal for oil pouring. It features a drain which enables the oil to flow away cleanly. The side section is inflatable so that the whole of the cover is easy to fold up and put away after use.
(Art. 49050)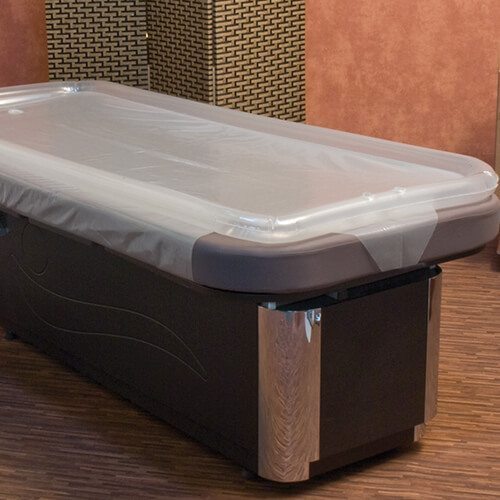 For oil massages, washable to 90 °C, white, cream or choco
(Art. 49051)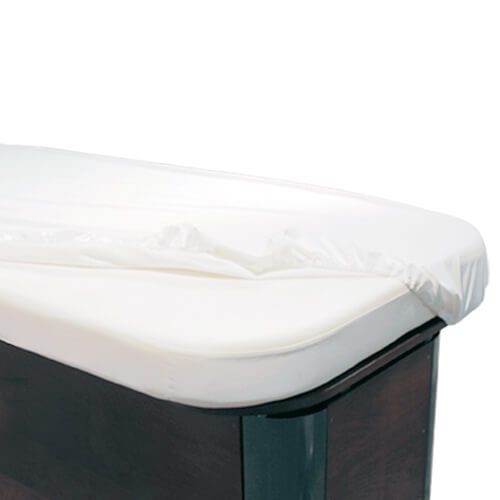 From stable, transparent plastic.
(Art. 49052)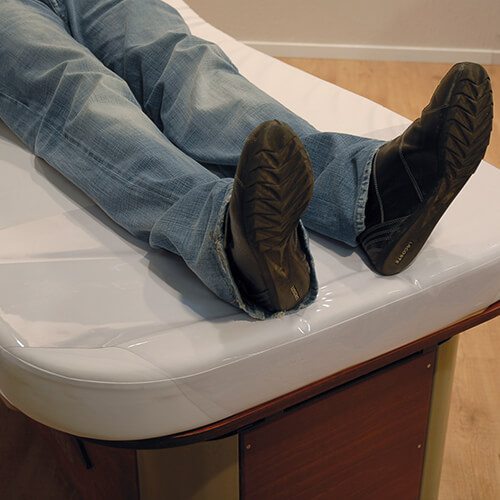 Well protected! With the suitable covers your MLW is always well protected against differing forms of dirt. Irrespective of whether it is dust, oil or dirt, you can find the right protective cover for the MLW, F1 and Amphibia.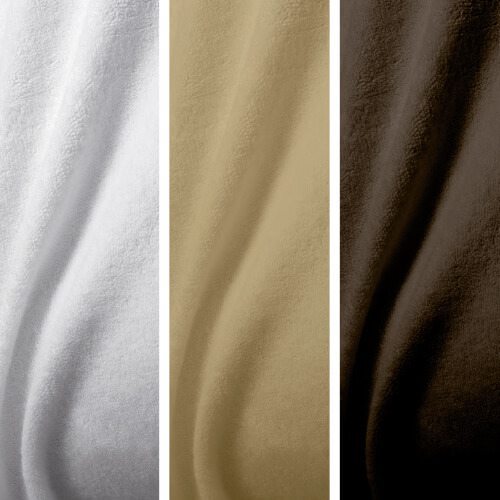 GEL CUSHION FOR FACE CRADLE
With this gel cushion you prevent uncomfortable pressure points on the face. With the soft gel fluid the face is also pleasantly cooled. Available in transparent.
(Art. 45010V2)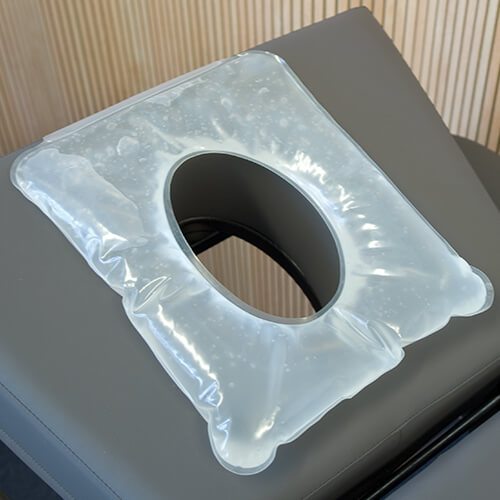 Extra soft, slotted throw-away towel to protect the upholstery on the headrests, exceptionally practical and hygienic. Recommended for all headrests featuring a face cradle.
(Art. 45300)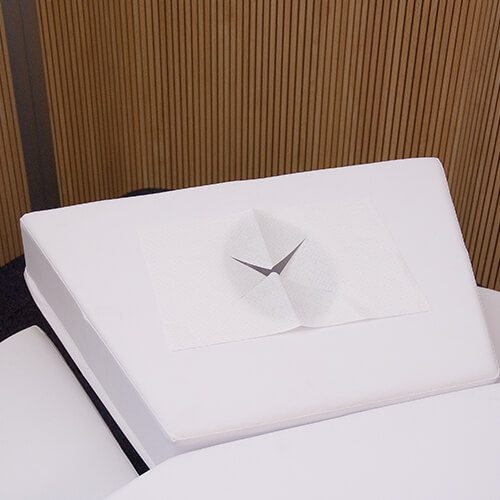 MULTIMEDIA-SOUNDSYSTEM (MMS)
The sound experience for your spa table. This built-in interface offers a modern interface between many players and the table. With the built-in speaker, you can relax to your own favourite music. By pressing one button you are able to either concentrate the music on the head section or to sound the whole room. The MMS is available for MLW F1, MO1 Evo and MLX
Multimedia sound system: for Bluetooth, SD card, USB,. AUX and IPHONE.